SYMON CLARKE
Performances
Wigmore Hall
Purcell Room
St Johns, Smith Square
Royal Festival Hall
Barbican Centre
St Giles, Cripplegate
Maida Vale Studios
BBC Broadcasting House, Manchester
Fairfield Halls, Croydon
Britten Theatre
Amaryllis Concert Hall, RCM
Goldsmith's College
School of Oriental and African Studies
Battersea Arts Centre
Petronas Concert Hall, Kuala Lumper
National Theatre
Huddersfield CMF
Brighton Festival
St Ives Music Festival
Kettle's Yard, Cambridge
Hollywell Music Room, Oxford
ISCM Festival, Manchester
Winchester Music Festival
Notting Hill MayFest
Lyon's Walk, Colchester
The Cut, Halesworth
St Andrew's Church, Wissett
KlangZeit Münster
Documenta, Kassel
Glastonbury Festival
Poole Arts Centre
Kneller Hall
York University
National Library, Dublin
Tröppen Institute, Amsterdam
Korso Theatre, The Hague
Plaza Futura, Eindhoven
Opera House, Lyon
Ubersee Museum, Bremen
Museum Kurhaus, Kleve
Koster-Bentlage, Rheine, Germany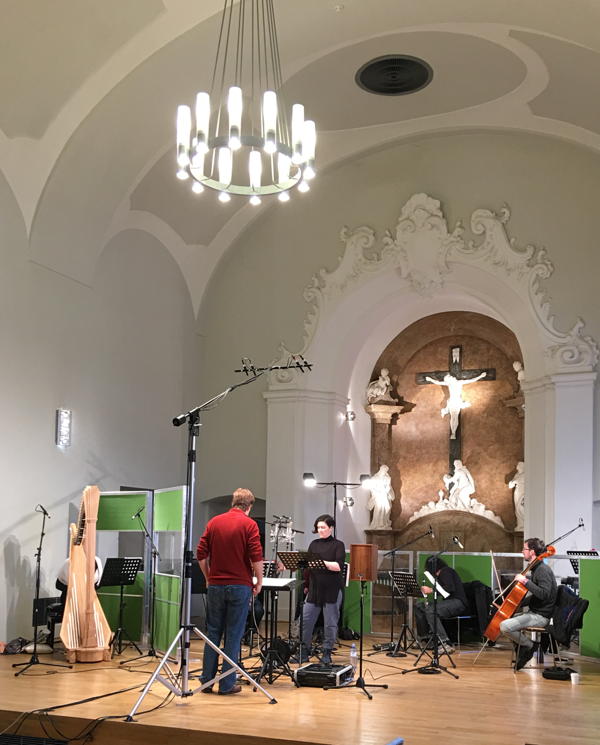 Biography
As a student Symon Clarke composed music for string orchestra, quartets for the Medici String Quartet and a large-scale orchestral work to a commission from the Stoneleigh Youth Orchestra, entitled The Place of the Solitaires, which was performed to critical acclaim at the Fairfield Halls, Croydon in 1980.
He won first prize in the Greater London Arts Association's Young Composers Competition in 1981 with a piece for clarinet and piano. The success of these works led to further commissions and performances;
Ouvrage en Mosaïque

for solo piano (Andrew Ball)

Perihelion

for chamber ensemble (Lontano)

Cepheid Variables

for 15 solo strings (Divertimenti)

Metoikos

for the Gabrielli Brass Ensemble (featuring soloists Mary King and Jane Manning)

String Quartet 1

(Brindisi String Quartet)
During the 1990's Symon concentrated on studying, playing and composing for the Javanese Gamelan working with several performing ensembles as composer, conductor and performer. He has also taught composition for the gamelan in classes at the South Bank Centre's Education Programme in London and at Kingston University.
He has composed many innovative and successful pieces for these unique instruments attracting wide critical acclaim, for example:
The Dissolving Tree

(with Mary King) performed at the Bridgewater Hall in Manchester

The Magic Mirror

performed in many places including the BBC Broadcasting House in Manchester, the Purcell Room in London and elsewhere in Germany and Holland.
He composed a ballet for the Colour-Scape Festival combining 'western' flute and electro-acoustic sounds with the gamelan and also made successful arrangements for gamelan of two classic American compositions;
The Unanswered Question

by Charles Ives

Short Ride in a Fast Machine

by John Adams
The latter has been performed and broadcast in versions for both Javanese and Balinese gamelan in concerts with the BBC Symphony Orchestra (Maida Vale), the London Symphony Orchestra (The Barbican) LSO St Lukes and the Philippines Philharmonic Orchestra (Petronas Concert Hall, Kuala Lumper).
In the late 90's he composed two pieces for the Dutch group Ensemble Multifoon, using gamelan instruments in western tuning; Earth Songs with mezzo-soprano Kristina Fuchs and clarinet and Echo's Bones featuring violin and clarinet (Mary Oliver and Tara Bouman).
Several pieces for the South Bank Gamelan Players and Alpha Beta Gamelan (Bonang Spiritual, Fugitive Pieces, The Dissolving Tree and Bone Shadows) have been performed to great acclaim in Rhythm Sticks Festival at London's South Bank Centre, the Bridgewater Hall and BBC Broadcasting House in Manchester, and on tour in Holland, France (Cité de la Musique de Paris) and Germany. Two further works, Landscape with Haiku and Strange Attractor were recorded and released by Alpha Beta Gamelan on CD in 1998.
Since 2001 Symon has returned to composing for 'western' instruments and recent works include Midnight Verses, a duo for clarinet and marimba for the virtuoso Tara Bouman and percussionist Stephan Froleyks, which has been played several times to acclaim in Germany and Holland. A percussion quartet, entitled Endgame, was premiered in Germany by Klangwerk Münster in 2005.
A song cycle, Time's Eye, setting texts by Paul Celan for soprano and three instruments was performed by the Concorde Ensemble with Tine Verbeke in the Samuel Beckett Festival in Dublin in 2006.
Recent Performances:
Statue Circle

(for large orchestra) performed by the BBC Philharmonic Orchestra under James MacMillan and broadcast in 2004.

Dimensions of the Present Moment

(for flute, clarinet, violin, violoncello and piano) performed by the Chromatico Ensemble in the Notting Hill Festival in 2009.

Nine Sonnets in Memory of John Clare

for violin and piano was performed by Beth Spendlove and Nigel Clayton in Colchester in 2014

String Quartet No 3

played by the Kingfisher Quartet in Colchester and Halesworth (Suffolk) also in 2014.

Threnodia

was performed by the Kingfisher Ensemble in Suffolk at a concert to mark the anniversary of the First World War.

Oracle of the Sunrise

Royal College of Music Gamelan Ensemble, Amaryllis Flemming Concert Hall.

Three Exits

Hammer and Bronze, Oxford and London.
The large scale orchestral work Three Orbits was performed and recorded in the Czech Republic by the Brno Philharmonic Orchestra under Mikel Toms in 2014 and was released on CD in 2015.
A major piece for chamber orchestra, Pour Finir Encore (highly recommended in the International Uuno Klami Composition Competition in Finland and shortlisted by Sound and Music in 2009) has also recently been recorded by the Brno Philharmonic Orchestra under Mikel Toms and was released in 2016. The disc also includes premiere recordings of Galileo's Dream (octet), Dead Voices (twelve solo strings) and Silentium (full orchestra).
... if not, winter ...

(viola/cello)

Shadow Songs

(violin/cello)

In the Circle of the White Moon

(two violins)

The Brightness of Shadows

(violin/viola)
'... if not, winter ...' was premiered at the William Alwyn Festival in Suffolk in 2015. This work, and the other three works in the series, were played and recorded alongside Threnodia and Dimensions of the Present Moment by players from the Brno Philharmonic in the Czech Republic in 2016; the CD was released in 2017.

The song cycles Secret Diversion, Time's Eye and Requiem, written between 2003 and 2017, was released in July 2020 with Natalie Raybould (soprano) and players from the Brno Philharmonic Orchestra under Mikel Toms.

Symon's music has been broadcast on BBC Radio 3 in Music of our Time, Hear and Now, Late Junction and World Music Week, on RTI in Ireland and elsewhere in Europe and Asia.

>